Who knew that Steamboat Springs would become a hub in Northwestern Colorado for casual and fine dining? The food scene in Steamboat has exploded (in a good way!) and there are a variety of options for even the pickiest of eaters in your group.
After you've hit the slopes, shopped till you almost dropped, played in the wilderness, and soaked in one of our many local hot springs, make your way to one of our 130 restaurants for some well-deserved refreshments and food. Without a doubt, no matter what dining experience you seek, you will find an impressive and delicious option in Steamboat Springs, CO.
Aurum tops our list because of the incredible happy hour specials and the live music in the bar area. Aurum sits on the banks of the Yampa River and has options between bar seating, indoor dining in the main area, or outdoor dining on their expansive veranda. Their menu features seasonal new American cuisine, curated by their in-house chefs and an expansive craft cocktail menu created by their inventive bar staff. During the summer months, the outdoor green space turns into a grassy knoll, fun for the kids to play on or simply relax, rest easy, and enjoy the sounds of the river rushing by.
811 Yampa Street
Steamboat Springs, CO
970-879-9500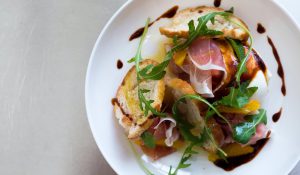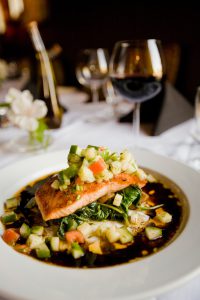 For a true special occasion, definitely make a reservation and visit Café Diva. This pillar of the Steamboat restaurant community opened its doors 23 years ago, and is still going strong. Located on the corner of Torian Plum square at the ski area base, it is truly in the heart of the Mountain Village. Café Diva combines a unique atmosphere with eclectic dining to provide Steamboat's premier dining experience. Chef Kate Rench prepares a new menu each season focusing on the freshest market ingredients. Have a wine lover in your group? The expansive wine cellar features over 275 wines to compliment the symphony of flavors featured on the ever-changing menu. Bon Appetite! 
Local's tip: if you visit Steamboat Springs in the quieter spring and fall months, make sure to check their website. Often Café Diva spices up those shoulder seasons with fun themed weekday meals like "Fondue Night" or a Sunday "Date Night" that includes two appetizers, entrees, and a shared dessert.
1855 Ski Time Square Drive
Steamboat Springs, CO
970-871-0508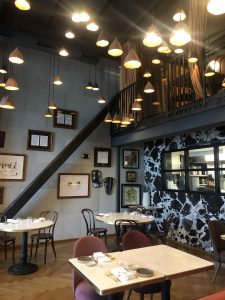 The new kid on the block, Sauvage, is Yampa Street's newest undiscovered gem. This french-fusion restaurant has made dining into a full sensory experience, and has every guest enthralled. The seasonal menus are an ever-changing tapestry, sure to delight at any time of the year.
Try one of their 3 or 5 course sample dinners that will leave your taste buds wanting more. Sample local game with elk and bison dishes, or indulge in worldly delights with creative soup and salad combos and instagram-worthy dessert plates.
910 Yampa Street #104
Steamboat Springs, CO
970-761 3737
Salt & Lime is Rex's Family of Restaurants twist on classic Mexican cuisine. Walk into a bright, vibrant, and inviting atmosphere complete with modern and traditional Mexican décor. With an emphasis on tacos, traditional cooking techniques are used with regional ingredients to create progressive Mexican dishes. At the bar, unique craft tequila cocktails are prepared with natural ingredients and fresh juices.
Local's Tip: Take advantage of the salt, lime & sunshine offered up on the rooftop deck during the summer months! Olé!
628 Lincoln Avenue
Steamboat Springs, CO
970-871-6277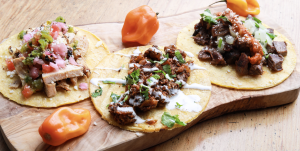 If you enjoy tapas and small plates, consider trying Bésame. You don't have to go too far to enjoy the tastes of Cuba, Argentina, Portugal and Spain, just to the heart of downtown Steamboat! Their menu features an inspired collection of regional Latin flavors, that are both rich and aromatic.
Feeling extra spicy? You can also experience The Hot Zone – a unique section of the menu where you'll taste handcrafted fusion dishes from South America. To add flair and impress your dining companions, make sure to order the gorgeous – and dangerous – Pineapple & Banana Elyx Punch for two, served in a copper pineapple!
818 Lincoln Avenue
Steamboat Springs, CO
970-761-2561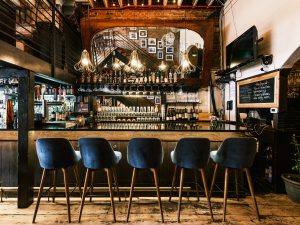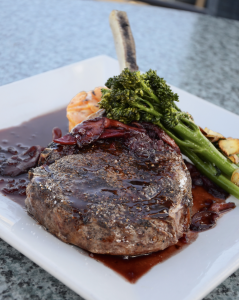 There's always a steak lover in every group! If you're looking for the traditional white tablecloth chophouse combined with a Hollywood feel with celebrity connections, look no further than E3 Chophouse. Situated on the banks of the Yampa River, E3 features the best seasonal, all-natural products available – a spin on "Farm-to-Table" think "Ranch-to-Table." Created by the baseball dynasty LaRoche family, E3 is Steamboat's premiere steakhouse with a unique river-dining experience. Enjoy daily specials, fresh fish, amazing desserts, wild game cooked to perfection and, of course, E3 Ranch steaks and chops. Take in the sweeping views of the Yampa River while enjoying some of the finest steaks in the West!
701 Yampa Street
Steamboat Springs, CO
970-879-7167
Local's Tip: Ask for a seat at the large bar for great people watching, and take advantage of the cross flow of the restaurant. In summer, ask for table by the mighty Yampa River!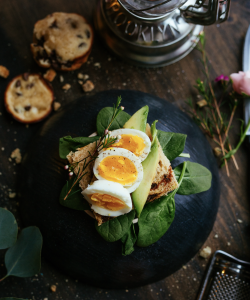 The Paramount is Steamboat's premiere mountainside breakfast & lunch spot. The menu offers a variety of delicious, eclectic food for breakfast, lunch, and apres ski at the base of the Steamboat Resort in the Torian Plum Plaza. This ski in/ski out restaurant makes sure that everything is made from scratch using only the highest quality ingredients. The bar serves espresso, beer, wine & specialty drinks featuring in house flavored liquors and fresh juices.
1865 Ski Time Square Drive
Steamboat Springs, CO
970-879-1170
Cocktail lovers will love The Laundry on 11th Street in downtown Steamboat. A historic building turned restaurant that features expertly infused liquors served alongside small and large plates – with a twist. Together with the chic industrial atmosphere, The Laundry fills a popular dining niche here in Steamboat Springs.
Specializing in smoking, preserving, and curing of natural foods, diners enjoy the shared plate concept with a refreshingly creative menu that utilizes seasonally and locally grown products. The Laundry is located in the historic Soda Creek building that was home of the original Steamboat Laundry from 1910- 1977. The contemporary urban atmosphere is comfortable and inviting and the comprehensive wine selection is complimented with whiskeys, tequilas, and many tantalizing house infused spirits.
127 11th Street
Steamboat Springs, CO
970-870-0681
Local's Tip: Ask to sit "Creek Side"!

Mambo Italiano or "Mambos" as the locals call it, is a family style Italian restaurant serving New York style pizza and flavorful pasta dishes. Their menu also features an extensive wine list and their waitstaff is happy to help with wine pairings. Happy hour is a no-miss at Mambos. Their incredible bar staff has curated an inventive craft cocktail list that will leave you unsure about what to choose next! Every cocktail is better than the last, and will leave you wanting more. Indoor and outdoor seating is available, as patio seating can be enjoyed only seasonally during the summer months. 
521 Lincoln Avenue
Steamboat Springs, CO
970-870-0500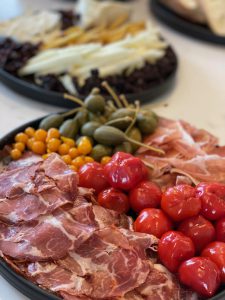 MEATBAR is a a hidden gem when coming to Steamboat. Laura Posiak knows her stuff when it comes to charcuterie and cheese boards, and is sharing her passion with the community.
Through working on organic farms in California, New England, and Parma, Italy Laura recognized the importance of small-scale farming in maintaining quality and sustainability. Her passion for butchery is unparalleled in Steamboat, MEATBAR showcases her training in the traditional Italian art of curing meat. Laura believes that through traditional practice, meat consumption can be an ethical and sustainable delicacy.
1009 Lincoln Avenue
Steamboat Springs, CO
970-846-6443
Step into a unique and bright space and try Table 79, Steamboat's premiere happy hour and craft cocktail bar. Table 79 is crafting elevated comfort food that focuses on seasonality and local ingredients. Their seating arrangement features seats at their open concept kitchen bar as well as in their dining room, and limited seasonal patio seating. Come to Table 79 for some delicious happy hour accompanied by craft cocktails. In the summer, walk to the rodeo grounds, and take in some western flare!
345 Lincoln Ave
Steamboat Springs, CO
Yampa Valley Kitchen, or "YVK" as the local's call it, is a local owned & operated, organic, and sustainable restaurant in downtown Steamboat Springs. YVK is committed to serving only foods of the highest quality to its guests and patrons. This includes everything, down to the salts, oils, and spices that are in use in their kitchen. The menu changes seasonally as they only use locally sourced and organic food, and are committed to their principles. Enjoy seating in their outdoor garden, or relax indoors in one of their comfortable dining areas.
207 9th Street
Steamboat Springs, CO
970-875-3989

Mountainside has a new wood fired pizza restaurant! Brick's owner, Pizzaolo Leopoldo Demusis, has roots in his Italian heritage. His father, Giovanni, kept his son close to his roots, spending every summer among the hills of San Angelo all'esca, in the Campagnia region in Italy. This Italian heritage had been a key influence for his love of food and traditional cooking styles. In December 2016, he realized his dream of bringing traditional, Neapolitan-style pizza from Napoli to Steamboat. From the hand built, 100% wood fired brick oven to imported tomatoes and flour, Brick does their best to maintain the integrity and vibe of southern Italy. Mangia and enjoy! 
1195 Bangtail Way
Steamboat Springs, CO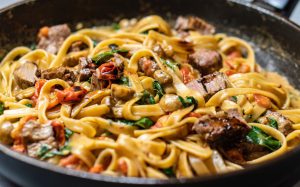 Mazzola's is Steamboat's only traditional Italian style diner. It opened in 1970 and has long been a Steamboat tradition. Offering a from-scratch kitchen, made from only the highest quality all-natural ingredients, the menu consists of both traditional Italian and American-Italian dishes. Their award-winning pizza, hearty pasta dishes, and cozy atmosphere are worth the visit alone. With an accompanying extensive wine list and a full bar, everyone in the group will have something to rave about coming out of Mazzola's.  You won't want to miss this piece of Steamboat's history! Located downtown under the red awning.
917 Lincoln Ave.
Steamboat Springs, CO
970-879-2405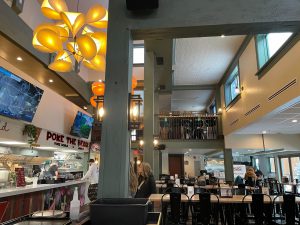 The Commons
is a centrally located food hall in downtown Steamboat Springs featuring 7 local food vendors and a full service bar. A new local's favorite, The Commons had made it's mark by offering affordable fare in a gorgeous renovated location. Coming to work remotely or traveling alone? Steamboat's first public food hall is the perfect place to get some work done, have a midday lunch break, or meet up with new friends for après or dinner!
56 7th Street
Steamboat Springs, CO
(970) 579-3663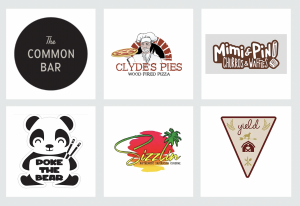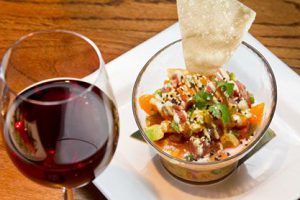 Looking for a night cap? Mahogany Ridge is the local's favorite late-night happy hour hot spot! This micro-brewery combines handcrafted beer, great cocktails, and American cuisine in a lively setting. 
Local's tip: Don't miss the doughy pretzel off the appetizer list and make sure to add cheese and the porter cream dipping sauce to top it off.
435 Lincoln Avenue
Steamboat Springs, CO
970-879-3773
For more info about Steamboat Springs, CO check out these other great resources: